Are you excited by my landscape pictures and you would really like to decorate your flat or office with a prints? Do not hesitate then and choose from the various types and sizes offered below.
Prints in frame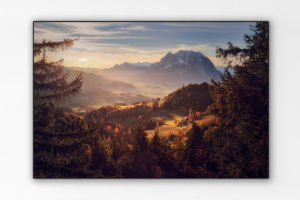 If you are looking for a great viewing experience, then framed picture is your choice. Picture is developed on professional photo paper by "Chromira" or also called C-print technology. No inkjet printer is used, so there are much more tones distinguished, especially on the darker areas of the picture.
Prints are mounted and framed with Nielsen frame. Glass and laminate is not used, so picture is not affected by excessive glint and colors looks much more vivid and natural.
Canvas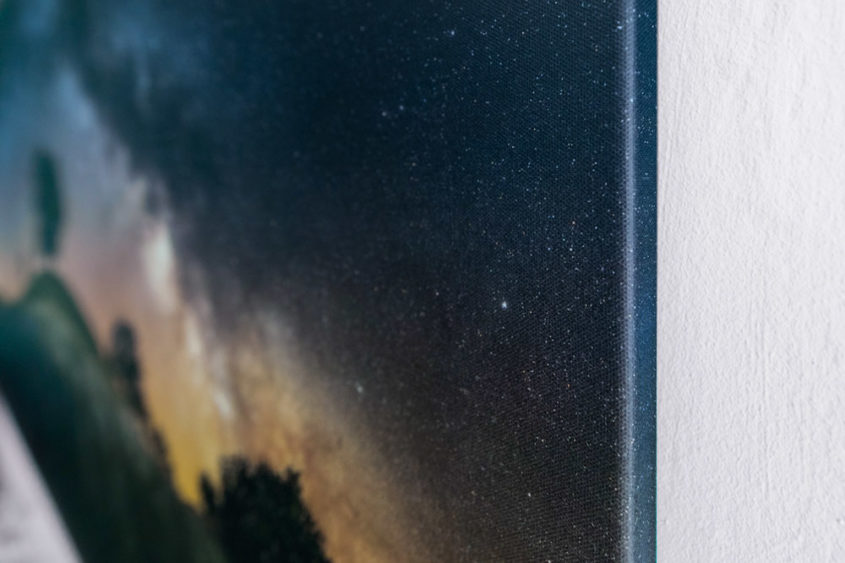 Printing on canvas makes the picture a piece of art as a painting. Print overlap over the inner frame creates an original 3D effect on your wall.
Even though printing picture on canvas is a cheaper option it doesn`t necessary mean it is worse, for some pictures it is more suitable material than picture in the frame.
Wallpapers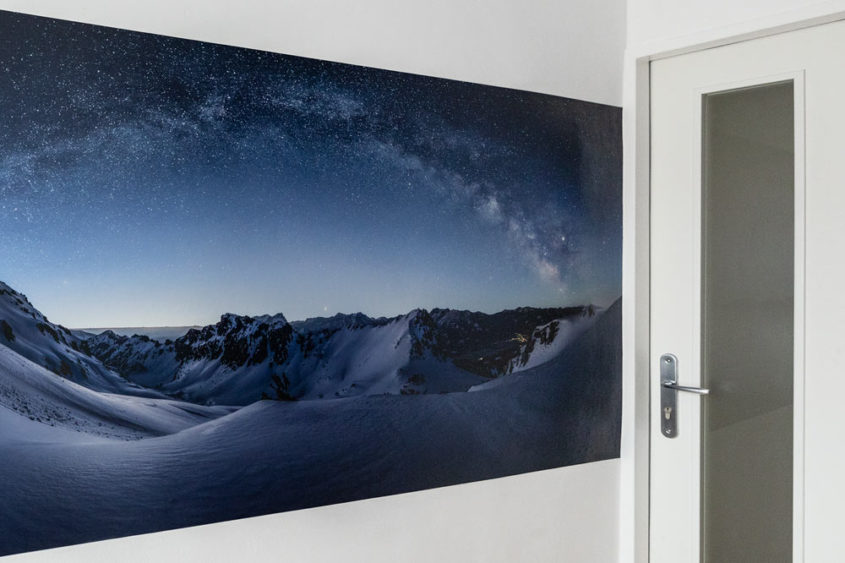 Newly I offer my pictures as a wallpaper. Maximum size is limited just by the size of your wall – wallpaper has a high quality look thanks to observation distance and invisible joints. Used material guarantees easy installation, so forget your nightmares about the gluing of wallpapers from the past century. If you need help or advice on installation I am fully at your disposal (even personally when the situation allows).
Wallpaper allows you to create amazing mountain view or starry sky in a moment to your living room or conference room.
Visit my gallery to choose the photo you would like as your print here
Prices in USD
| dimensions (cm) | Canvas | Print in frame |
| --- | --- | --- |
| 60x40 | 135 | 160 |
| 90x60 | 200 | 250 |
| 110x76 | 250 | 300 |
| 150x75 (panorama) | 300 | 400 |
| 1 m2 Wallpaper | ---------------------135------------------- | |
I cooperate with professional photo lab FotoRiegl for printing, mounting and framing services.
If you still can`t decide between canvas or picture in the frame I will be happy to help you to choose the best option! Other frame colors and types on request.
Non-binding request
Samples